Executive Summary
Online sportsbook and gaming company FanDuel Group (FanDuel) used the Nomad Media Platform, a cloud-based content- and asset-management platform, and AWS technologies to adapt to evolving customer needs and provide low-latency streaming video. The company needed to transform its content-management, archiving, and live streaming systems for over-the-top (OTT) content and other distribution opportunities. FanDuel used Nomad Media, which is powered by AWS services, to implement robust media services for video on demand and live streaming, centralized asset storage, and metadata enrichment. FanDuel has reduced its time to market for new features and improved its ability to organize and stream content worldwide.
Transforming Content Management Using Nomad Media & AWS
Online sportsbook and gaming company FanDuel was growing both its customer base and its portfolio of brands as it began to recognize emerging industry trends. To respond to evolving customer needs and maintain its growth, the company needed a more efficient and agile content-management system (CMS) and live streaming solution for OTT content.
The company realized that it could take advantage of the power and agility of Amazon Web Services (AWS) to enhance its offerings to customers. FanDuel engaged Nomad Media, an AWS Digital Customer Experience ISV Competency Partner with a digital-asset-management software company, to transform its content and asset-management needs for OTT. Using artificial intelligence (AI), FanDuel optimized and enriched its content to provide more value for customers.
"We quickly saw that the Nomad Media Platform could transform the way that we managed and distributed content, saving us from tons of manual work."
Improving Content Delivery, Search, and Asset Management
Using AWS, Nomad Media is simplifying content management, discovery, and streaming so that FanDuel can focus on producing excellent content. FanDuel uses AWS Regions for FanDuel TV signal acquisition. In addition, the company uses Nomad Media to manage Amazon CloudFront—a content delivery network service built for high performance, security, and developer convenience—to deliver content to customers on whatever devices they use, worldwide and at scale.
Live content delivery for FanDuel TV+ is managed by Nomad Media and powered by AWS Elemental MediaLive, a broadcast-grade, live video processing service. To push live media from its studio to Amazon CloudFront for delivery to customers' devices, FanDuel uses Nomad Media and AWS Elemental MediaConnect, a high-quality transport service for live video. Then, FanDuel distributes the content using Nomad Media and AWS Elemental MediaPackage, which prepares, protects, and distributes video content to a broad range of connected devices.
Using Nomad Media, FanDuel has implemented intelligent content discovery for its customers. The company can find and tag specific objects and people, enriching the metadata of various scenes. With enhanced metadata, customers can easily find content based on a variety of search queries, and FanDuel is better prepared for future monetization opportunities. To enhance the search experience on FanDuel, Nomad Media uses Amazon OpenSearch Service, which makes it simple to perform interactive loganalytics, near-real-time application monitoring, website search, and more. With Nomad Media, FanDuel also offers personalized recommendations based on this metadata.
Nomad Media also simplifies digital-media management with features focused on organizing images, videos, audio, and documents. The solution stores media using Amazon Simple Storage Service (Amazon S3), an object storage service that offers industry-leading scalability, data availability, security, and performance. On AWS, FanDuel's storage can scale as much as it needs efficiently and without managing any hardware. In addition, it has enhanced data archiving capabilities.
Nomad Media is powered by the AI capabilities of AWS services, including Amazon Rekognition, which automates image recognition and video analysis with machine learning. Using Amazon Rekognition, Nomad Media simplifies the auto-discovery and tagging of information inside videos, such as celebrity faces. It also streamlines screen detection and label analysis for an improved production workflow. In addition, the AI that powers Nomad Media enriches FanDuel's content with on-screen graphics and automatic transcriptions, subtitles, and other accessibility features. "We're able to off-load a huge amount of annotation and speech-to-text work by using Nomad Media and AWS," says Girard.
Nomad Media also uses AWS for translation services, because FanDuel distributes its content in multiple languages. As a result, FanDuel can distribute its live FanDuel TV and streaming FanDuel TV+ experiences in multiple regions. As a result of its work with Nomad Media, FanDuel gained support and expertise from the AWS team. By engaging Nomad Media through the AWS Marketplace, FanDuel decreased the software procurement cycle substantially so that it can reduce its time to market drastically.
"On AWS, we have everything that we need in terms of agile services and AI capabilities to deliver a truly powerful content- and asset-management solution to our customers."
Unlocking Further Innovation in the Cloud
FanDuel has a long-term vision for its innovation using Nomad Media and AWS. The company plans to increase automation, form new industry partnerships, and make further enhancements to its live media and gaming products.
"On AWS, we have everything that we need in terms of agile services and AI capabilities to deliver a truly powerful content- and asset-management solution to our customers," says Adam Miller, CEO of Nomad Media.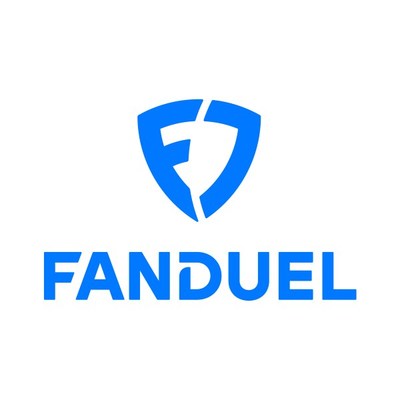 About FanDuel
FanDuel Group is an online sportsbook and gaming technology company that provides fantasy sports, the FanDuel TV+ streaming service, and the live FanDuel TV network. The company was founded in 2009 and has developed multiple award-winning apps.