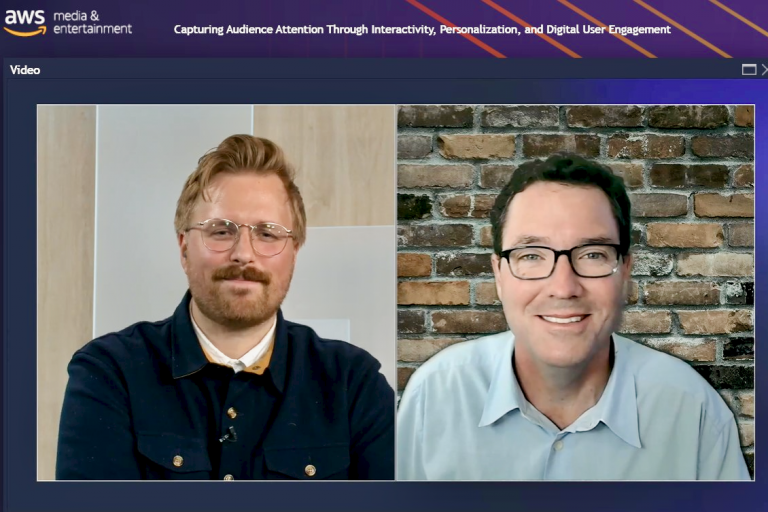 Nomad was invited to participate in the AWS virtual symposium, "Capturing Audience Attention Through Interactivity, Personalization, and Digital User Engagement," which explored the various ways the user experience of entertainment media is changing.
Founder and Lead Architect Adam Miller shared how Nomad's goal is to create added value to the user experience by simultaneously delivering video and interactive engagement features to the consumer. Nomad uses AI technology to combine live-streaming video with existing metadata to create a unique experience by increasing user engagement while reducing churn.
Learn more about Nomad by watching the AWS Media & Entertainment Virtual Symposium.
aws
cms
live-video
streaming video