SET Expo is the largest media and entertainment technology and business event in Latin America. There will be presentations and discussions on technical innovations,  business trends, regulations and new products in the media and entertainment market, covering the entire production chain, from creation to delivery. The event is aimed at all those who are part of the technology market and media and entertainment businesses.
The expo is broken out into a conference, known as the media and entertainment technology and business congress, and trade show format. SET Expo will be at the Expo Center Norte – Pavilhao Azul in Sao Paulo, Brazil. 
Nomad Media will be at the Bitmovin booth: Row 7, booth # 106. Come say hi! Or rather, olá!
Learn more HERE.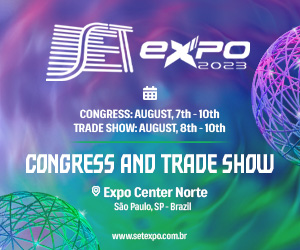 SET – Brazilian Society of Television Engineering
Bitmovin – High-quality video content delivery to global audiences.